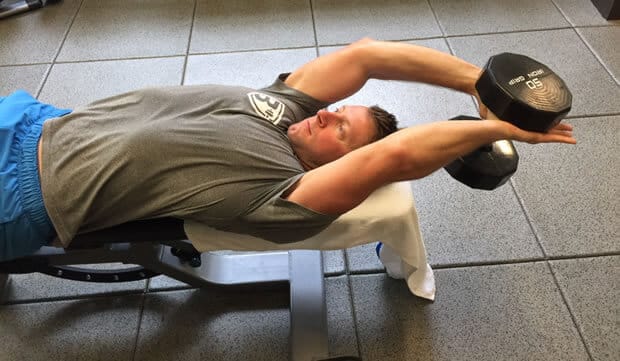 I recently went on a vacation with my family for several days. Any time I go on vacation, I wonder where I'm going to work out and what type of equipment I'll have access to. On this most recent trip, the hotel gym was very small with only a small selection of dumbbells, a bench a machine you could do ab crunches with, and this weird stretching device I had never seen before. It's always funny to me to see what type of random equipment hotels put in. Anyway, I put together a fantastic little series with only 2 dumbbells. If you're in need of a good workout for legs and chest, give this a shot. Feel free to modify weight and reps according to your ability.
4 rounds of the following exercises:
20 reps of 2 x 50lb dumbbell shoulder squats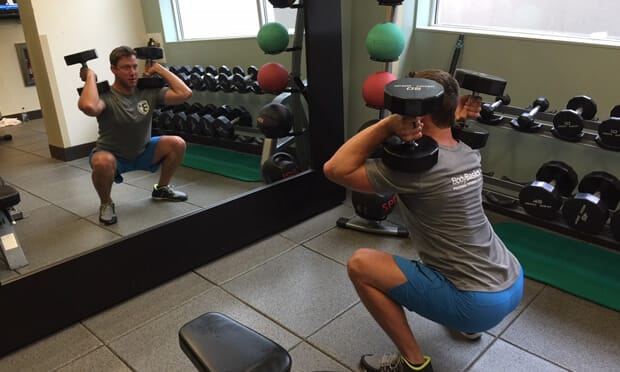 10 reps each side of single arm 50lb dumbbell bench press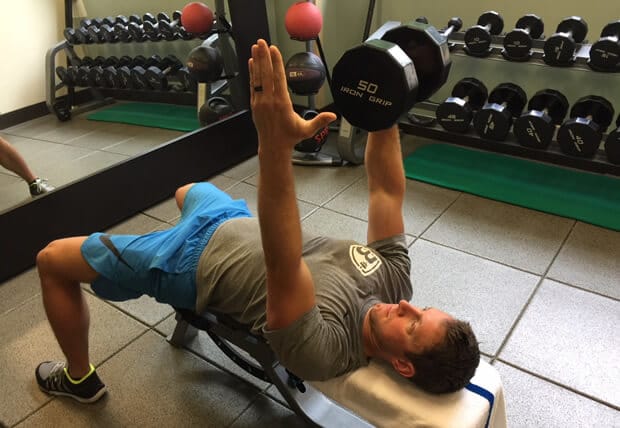 10 reps of dumbbell pull overs with the 50lb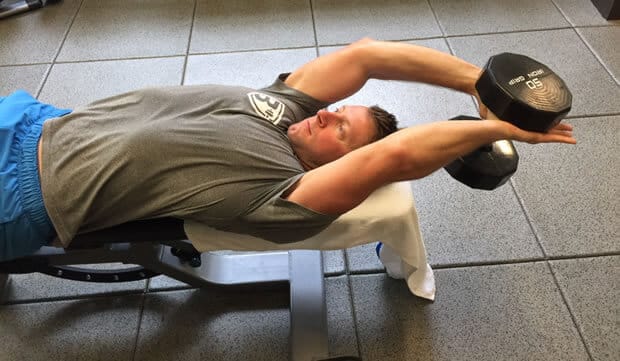 That's it! Keep the pace up to maintain a fairly high heart rate. Your legs and chest should feel great
If you're looking for a great complimentary workout to this one, try 10 rounds of the following exercises:
10 reps each side of 50lb dumbbell snatches
10 pull ups
You read that right, 200 dumbbell snatches! This is a great overall workout with a predominant posterior focus to compliment the chest and quads from the previous workout.
Shoot us a message on Facebook and let us know what you think!