Meet Our Team

James
Growing up in Boise, James enjoyed all the outdoor sports the wonderful state of Idaho has to offer. Witnessing people that couldn't enjoy those sports due to poor health and fitness motivated James to never let fitness be a reason he couldn't enjoy life. When he and Christine first met, one of the first activities they did was workout together. Once they were married, it was an early dream of theirs to work as trainers together and help people through fitness.
Don't be mistaken by his jovial and carefree personality. He is incredibly dedicated and pushes himself to his limits both physically and mentally. He is extremely goal-driven and thoroughly enjoys helping people accomplish short-term and long-term fitness goals that seem out of reach. James specializes in strength training, motivational coaching, functional movement training, and high-intensity interval training. One of his favorite quotes is, "The proof of desire is in the pursuit."

Christine
Christine Kling is co-owner, personal trainer, group instructor, and bookkeeper of Body Basics and privileged to share the business with her husband, James. Her passion for health and fitness began as a teen playing sports (basketball and tennis) and dancing, which led her to become a personal trainer and group exercise instructor at the age of 17. Struggling with a thyroid disorder and adrenal fatigue from an auto-immune disorder (Hashimoto's), also increased her love for helping people in the area of fitness and nutrition. She's experienced first-hand how diet and exercise can beat the odds! Youth Fitness, Pre-natal/Post-natal Fitness, Functional Movement, Senior Fitness, Mat Sciences, and Indoor Cycling have been her areas of continued study and experience. A favorite quote of hers is "If it doesn't challenge you, it doesn't change you"!

Joy
Joy has been a Personal Trainer with Body Basics since 1999. Before that, she came to Body Basics as a client needing help with the 30 extra lbs. she'd gained from her desk job. She could hardly recognize herself in the mirror. Joy was used to being in shape from playing sports and keeping up with her brothers. Something needed to be done. Not only did Joy lose all the weight working alongside a personal trainer, but she was stronger and healthier than ever before. This motivated and inspired her to help others in the same way. As a Personal Trainer for over 16 years, she says the best part about her job is the enjoyment from giving her clients a great workout experience while providing them with the tools and drive to achieve the goals they want to reach and beyond!

Leah
Leah is a Personal Trainer and Group Class Instructor at Body Basics. She originally became a personal trainer because of her love for fitness, weight lifting and athletics. All her life she's struggled with being chubby and found working out to be the way to increase her confidence, increase her energy and maintain a healthy, lean body. She grew to love being in gyms and thought it would be awesome to be in one all day long! Now after years of training, she's still loving her role, but has also grown to love helping people achieve their goals and overcome unhealthy habits. Some of her favorite exercises are bodyweight exercises or anything with a kettlebell (Certified Kettlebell Instructor). She specializes in Functional Movement Screening assessments and instructing mobility classes and fast paced, fun bootcamps. Her personal hobbies are hiking, basketball, volleyball, camping, serving in her local church, and her own health and fitness.

Katie
Katie Carpenter has been a personal trainer for 8 years and comes to us with a wealth of experience in fitness, nutrition, and supplementation. Katie describes herself as passionate and intuitive. She has a genuine desire to serve others through health and fitness that is inspired by the loss of loved ones to health-related illnesses. She believes and knows that health and fitness are an ever-evolving, individualized process, and she is here to help you with that journey. Katie loves a great challenge!
She specializes in kettlebell and strength training, corrective work, and interval training (HIIT). Katie has been married to her husband Jeff for 11 years and has two beautiful children, JJ and Sunny. As a family, they like to camp, hunt, fish, play sports and be active! Katie's favorite inspirational quote is "Success is not final, failure is not fatal; it is about having the courage to continue that counts most."
Andy
Andy was born and raised here in Idaho. With an athletics dense background, he has always enjoyed pushing his limits to see how far he could go. At the age of twenty-one, he enlisted in the Navy to put his physical and mental limits to the test. Throughout his eight years with Naval Special Warfare, Andy developed a deeper understanding of full body preparedness, recovery, and body rehabilitation. As a NSCA Certified Strength and Conditioning Specialist, he offers vast knowledge in strength development, athletic performance, and injury prevention. Andy will push you to achieve your goals and help guide you towards a healthier stronger lifestyle.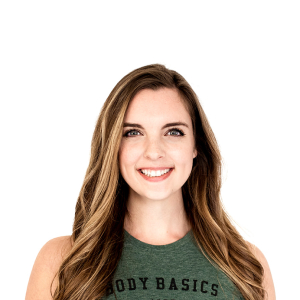 Melissa
Melissa grew up leading an active lifestyle in rural Montana. During high school she was introduced to her live for fitness and strength training. She would often create workouts for the PE class.
Melissa went on to pursue a bachelor's degree in Exercise Science from Idaho State University and two personal training certifications.
As an NSCA Certified Strength and Conditioning Specialist, Melissa enjoys safely introducing everyone to strength training and helping clients reach their full potential. She also has a specialization in bodybuilding. In her time away from the gym she enjoys hiking, camping, and rock climbing with her husband, paddle boarding with her dog, and wake surfing.
Nathan
Nathan has been a personal trainer for 3+ years and holds a B.S. in Kinesiology with emphasis in Exercise, Nutrition, and Wellness from California State University East Bay. Growing up near Omaha, Nebraska, Nathan developed a passion for athletics at a young age participating in football, wrestling, and track throughout high school as well as track at the junior college level.
A genuine love for physical activity, an endless thirst for knowledge, and a lifelong commitment of service to others, is what allows Nathan to excel at helping his clients achieve any of their fitness goals whether it's weight loss, strength/endurance development, or overall physical preparedness. Not only is he well versed in the underlying physiological mechanics of the body, but he is highly empathetic, patient, and compassionate to his clients' needs, incorporating a more holistic and functional approach to exercise and training. In his spare time, Nathan trains in Brazilian Jiu Jitsu, cooks delicious meals, takes long walks in nature, and contemplates how he can better himself to better serve others.