One of the common complaints of eating healthier is that it is difficult and time consuming to prepare healthy food. The world we live in now revolves around a grab-and-go mentality which often means a quick meal at the drive-thru or heating up a frozen meal. The truth is, eating healthy can be easy when you use the right tools. Whether you are fixing a car, doing yard work, or even playing sports, the right tools make the job much easier for you.
Blender and Magic Bullet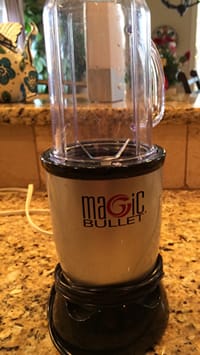 The most important piece of equipment you can have in your food arsenal is a good blender. The blender plays an important role in the consistency and quality of your shakes, because let's admit it, for most women, if it doesn't taste like a milkshake and look like one...forget it!
The Vitamix blender is by far the best on market for longevity and power (plus it can make some killer tortilla soup) but it is expensive at $399-$599 per unit. While the initial cost seems high, the savings over the lifetime of the blender are excellent. We have owned 2 of these blenders for over 17 years, use them several times every day and will always use them.
I also have a Magic Bullet which I love because of ease of use, you can blend in same cup you drink out of and screw the lid on, throw it in the backseat and not worry about mess. When I know I will be running around all day and sitting down to make time to eat is out, then I use the Magic Bullet. The Bullet is also great for making dressings, soups, salsa, guacamole and sauces. The Magic Bullet is very affordable; I just saw an ad for $39.95 at Macy's stores this week.
Rice Steamer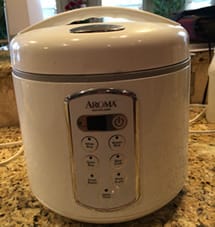 The second most important piece of equipment is the Aroma Rice Steamer, even if you don't have rice in your nutrition plan. It makes great fish dishes, steamed veggies, and chicken, just to name a few. I can put a mixture of quinoa and rice in bottom, put 3 chicken breast in the top basket, turn it on; it will cook both to perfection and stay warm until I need it. The rice steamer is very good for busy people needing dinner ready when they get home. The new Aroma rice steamers have a delay button you can set to turn on automatically so your food is fresh and ready when you arrive home. A quick and easy breakfast example is adding oatmeal, raisins and quinoa to delicious breakfast waiting for you when you wake up and are rushing around to get ready for the day (you can even bake a breakfast quiche in the steamer).
I would be remiss if I didn't mention the Crock Pot is another handy item for families and quick nutritious dinners. There are literally hundreds of recipe books for crock pots that can help you make easy, healthy meals for you and your family.
Seal-a-Meal
Another option is to make all of your food for a couple weeks at once and keep it sealed with the Seal-a-Meal. I use the Seal-a-Meal all the time in putting together Corey's meals for the upcoming week. I can cook large quantities of chicken, rice and steamed veggies, put his individual servings in the bags (with seasonings, of course), seal the bags and have meals for 2-3 weeks (yes that's right, 3 weeks later they will still taste fresh). When you are ready to eat one of your sealed meals you can make a small hole in bag and microwave, or an even healthier way is to place the bags in a pan of boiling water and let them heat up.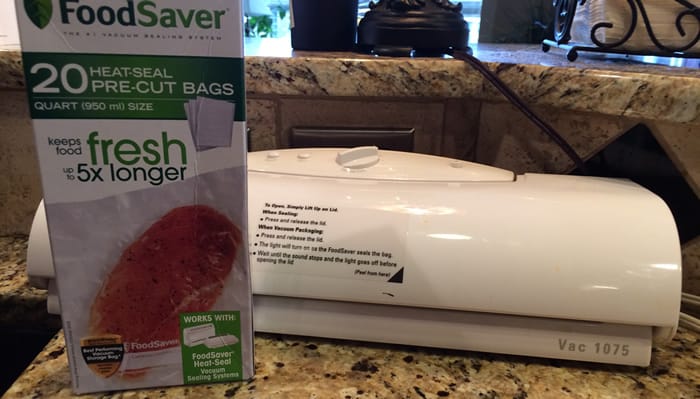 The Seal-a-Meal also works great for seasonal items too. For example, you can buy berries when they are in season (at good price), place the fruit on a cookie sheet, freeze the sheet, place the fruit in bags, and then seal and freeze for up to a year. I did this with a bunch of corn and used it the following year at Thanksgiving and they tasted just like I had freshly picked them. Cherries, melon, potatoes, herbs, nuts, grains, spaghetti sauce or any sauces for that matter are all great candidates for preparing large quantities and sealing. Another great way to use the Seal A Meal is for quick marinating: place the meat in sealing bag, add marinade, seal the bag and in 30 minutes you will have delicious marinated meat that you would have had to leave overnight to get the same effect. Hopefully you know can see how he Seal-a-Meal is an excellent Item to have in any kitchen. Corey and I will spend a Sunday afternoon cooking and sealing the bags and he never has to be without food ready to grab and eat which is critical with his hectic schedule.
Salad Shredder
Salads are a quick and easy healthy meal but sometimes you want something more than just throwing some lettuce, meat and dressing on a plate. The OXO Good Grips salad shredder is an awesome and handy food prep item for making your salads better. The salad shredder comes with large bowl and a 2-blade slicer to slice and dice all of your ingredients into a delicious chopped salad. You can pick up the salad shredder on Amazon for around $24.00. I like to put in chicken, dressing, onions and slice it up until its chopped fine, I then add any greens (kale), tomatoes, onions, peppers, celery (whatever you want), slice and mix everything together. You now have a salad that you can put in a low calorie tortilla with some cheese, or pita bread, or even just as a salad and have a very nutritious meal that you can eat on the go without dropping lettuce leafs all over the place. Add in some apples or pears to the chicken salad for extra (optional) deliciousness!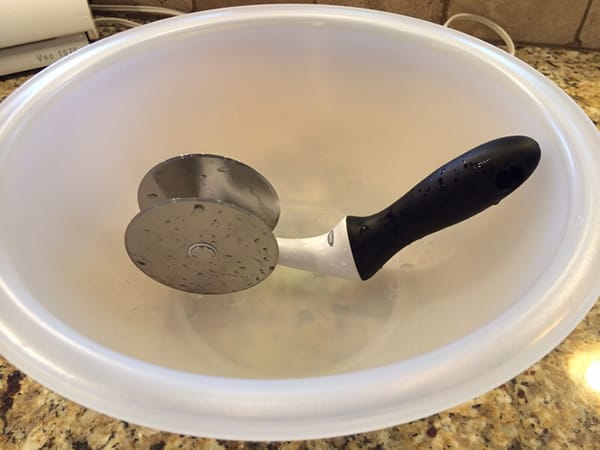 There are many more items out there to make eating healthy easier but the ones I have talked about will be the biggest boon to make eating healthy easy for you. One last item I would like to mention is the juice squeezer. As I have mentioned before it is beneficial for you to drink a warm cup of fresh lemon water or glass of fresh lemon water first thing in morning to cleanse your body of toxins that the liver and kidneys have filtered through the night. This gadget will help you easily make fresh lemon water easily.
I hope this blog has been helpful for those who need help with meal preparation. I will be posting some helpful recipes in the future to take advantage of all the items discussed in this post. If you have any questions, feel free to email me at bodybasics1236@msn.com or call at 208-429-1236.
To Your Health,
Miki