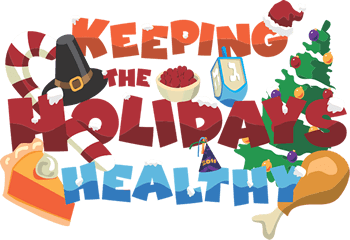 Hello! We are embarking on our first Holiday Challenge together, which I am totally excited about! I'm excited for several reasons:
Challenges build friendships and relationships, and what a perfect time to do so!
While everyone is becoming fatigued this season from a lowered metabolism and depressed immune system, we will be BOOSTING both of those while feeling energized and fit!
Lastly, this type of challenge doesn't just produce short-term results, it produces habits, which lends towards lifestyle changes. That is what we are all about!
Our challenge will highlight a new topic every week, which will add upon what we did the previous week. For instance, our first week will focus on HYDRATION, and then, our second week will focus on SLEEP plus hydration. The previous week's topic is never dropped.
Our challenge weeks are as follows:
Hydration
Sleep
Sugar
Exercise
Breakfast
Alcohol
Snacks
Lunch
Dinner
"Play"
Meditation
Local Healthy Eats
Each week will have great advice, resources and guidelines to go by. We will post this information on Facebook the Friday before the next week's challenge and will also email them as well.
Every third week there will be a prize given out to the person with the most points for those three weeks. Points will be calculated based on a points system. You will start out with 1 point per day for the first week. (Max points for 1st week is 7 points, 2nd week is 14 points, etc.) If for some reason you were not able to drink your recommended amount of water or if you drank something you weren't supposed to, then, you would have zero points for that day. One point would be given for those who stuck to the guidelines. You are to keep track of your points for the week and email them to me by Sunday.
NEXT MONDAY, OCTOBER 12th, is our kick-off day!!!! If you are interested in signing-up, please see one of the trainers and they can take care of you! $45 is the sign-up fee, which includes a Fun Grocery Store Tour with our dietitian, Michelle.
Michelle will also be at the gym Thursday, Oct. 15th, in the morning time for those of you who'd like to chat with her about nutrition. Recipes and meal ideas will be given throughout the challenge, but if you are hoping for a more personalized meal plan and assessment, Michelle is the one for you! Stop by and meet her during that time if you are interested. She will also be serving great hydration drinks for our HYDRATION Week!
For those of you who have already signed up, please remind your trainer to do an initial assessment on you. ;)
Feel free to email or call me with any questions or ask your trainer next time you're in!
Christine Kling,
Body Basics
christine@bodybasicsboise.com
208-429-1236