Working out hard and not seeing results?!?!? If these three components - hydration, sleep & sugar intake - are out-of-balance in your life, your exercise regimen will lack results.
As your hydrating well and sleeping 7-8 hrs., you will also now begin to reduce your sugar intake.
Studies have shown that the best way to break the cravings is to stop COLD TURKEY! I know you're thinking…. What did I sign up for?!?!! No worries! You'll be surprised at your energy level Day 7 once our detox is over; then, we will begin to add in natural sugars as alternatives. Here's the plan...
1st Week: No sugar whatsoever except fruit or dried fruit! (Beware of added sugars to dried fruit.)
2nd Week – 12th Week: No added sugars. Natural, low-glycemic sugars are permitted in moderation.
Sugar Is Addictive!
Scientists say that sugar is just as addictive as cocaine. Researchers discovered that cocaine-addictive mice preferred sugar water over cocaine. This intense euphoria from sugar consumption can be a powerful driving factor in us reaching for it often and obsessively.
Sugar Is Making Us Sick!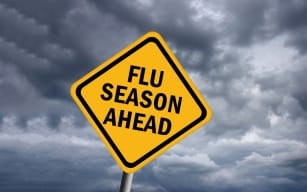 Ever wonder why the cold and flu run rampant around the holiday season? America's sugar intake at least doubles during this time. How does sugar affect your immunity anyway? Sugar is an immune suppressor. As little as 3.5 ounces can suppress your immune system up to 50 percent. Most sugar is void of nutrients, and get this: It actually requires nutrients to metabolize sugar and, therefore, pulls minerals from your body. So sugar can actually deplete your body of vitamins and minerals. Sugar also impairs your white blood cells from doing their job, which is to scavenge up bacteria that can make you sick.
Sugar Is Costing You Money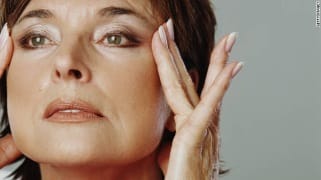 Sugar has you spending big bucks on beauty creams to keep your skin from aging. Researchers link sugar as the culprit for damaging collagen & elastin, which are two very important proteins that support and provide structure to your skin. Refined sugar speeds aging by binding to our collagen leading to premature wrinkles and sagging.
Sugar Makes Us Fat!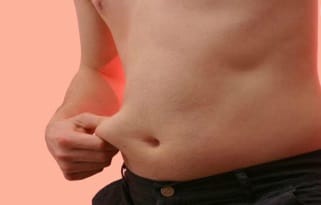 We once thought fat made us fat. Turns out, sugar is the culprit. An abundance of sugar puts the liver into overdrive quickly storing sugar as fat so your blood sugar and insulin rates can stabilize. This lends towards our beloved BELLY FAT!
Sugar Is Altering Our Kid's Future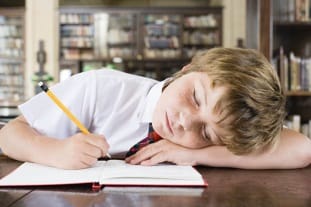 The rise in childhood obesity means that, for the first time ever, there is a generation of children that may be outlived by their parents! Modern diets aren't just making kids fat; they're making our kids sick for life. Their brains are also at risk. High Fructose Corn Syrup and sugar may actually damage memory, slow learning, and be the cause of ADHD. Let's take care of our kids—our future generation!
Sugar Is Keeping You Hungry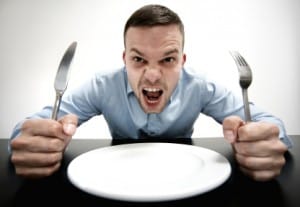 No, you're not making it up. You are always hungry. Sugars—especially in forms of liquid like soda—don't satiate; therefore, leaving you discontent, moody and hungry!
Sugar Feeds Cancer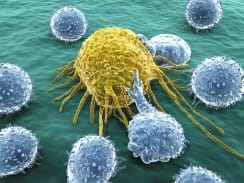 Scientists have long noted sugar molecules are present in high numbers near cancer cells. A recent study found that sugar actually aids the growth of malignant cells. Eek!
Sugar May Have You Reaching For Your Glasses
High blood sugar levels cause the lens of your eyes to swell, which changes your ability to see.
Sugar Is Stronger Than Flossing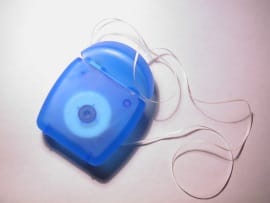 Sugar creates a breeding ground for bacteria; Even if you brush, floss or rinse, sugar increases acidity in your mouth which wreaks havoc on enamel, causes plaque, and gingivitis.
Sugar Plagues Your Circulatory System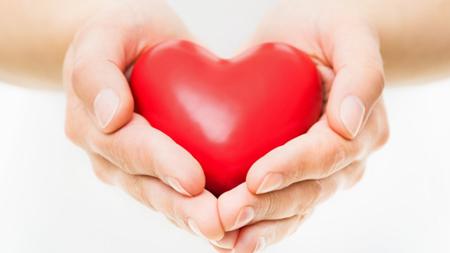 Saturated fat has earned notoriety as a cause of heart disease, but research shows sugars impact the circulatory system as well. At certain levels, sugar may even double the risk of heart disease due to sugars effect on weight, blood pressure, triglycerides, and insulin.
The list could go on and on. I'm sure you're getting the point... sugar is very detrimental to our health, and, unfortunately, most of us are addicted to it!
Here are some great recipes to help you out
Chocolate Energy Bites
Ingredients: 1 c. raw almonds - 1 1/2c. pitted dates - 3 ½ T. cocoa powder – 4 T. shredded unsweetened coconut – 1/8 tsp. salt – 1 tsp. pure vanilla extract – dash of water
Directions:
Combine all ingredients (except water), in the order listed, in the bowl of a food processor.
Process until mixture resembles coarse gravel.
While the processor is running, add a thin stream of water, about ½ tsp, maybe less depending on the moistness of your dates.
Stop the processor and check the mixture inside. If it sticks together when you smush it, then you've got the right consistency. If it's still crumbly, add more water. You don't want to add too much water because the bites will be too sticky.
When you've got the right consistency, roll mixture into tablespoon-size balls. Yield varies depending on how much you eat while you're rolling them
Store in an airtight container in the refrigerator for a week or so, if they last that long.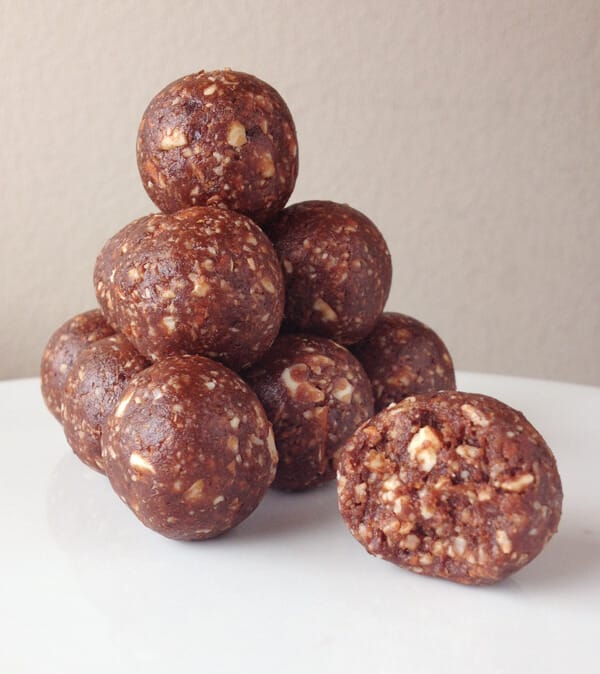 Peanut Butter Bites
Ingredients: 1 c. pitted dates - ½ c. unsalted roasted peanuts - pinch of salt
Directions:
Add dates to the basin of a food processor. Pulse until dates form a paste. Add in peanuts and salt. Pulse until peanuts are chopped finely.
Using damp hands, form mixture into 1″ balls. Store in an airtight container at room temperature.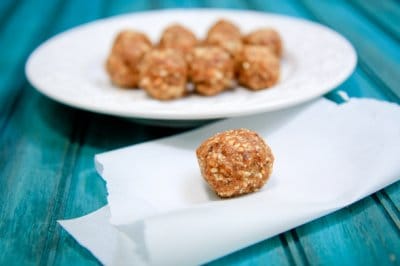 Healthy Coffee Frappe
Ingredients: ¼ c. chopped frozen bananas (slice bananas before freezing) – ¾ c. leftover cold coffee – ¼ c. milk of choice – 1 tsp. pure vanilla
Directions: Just blend and enjoy!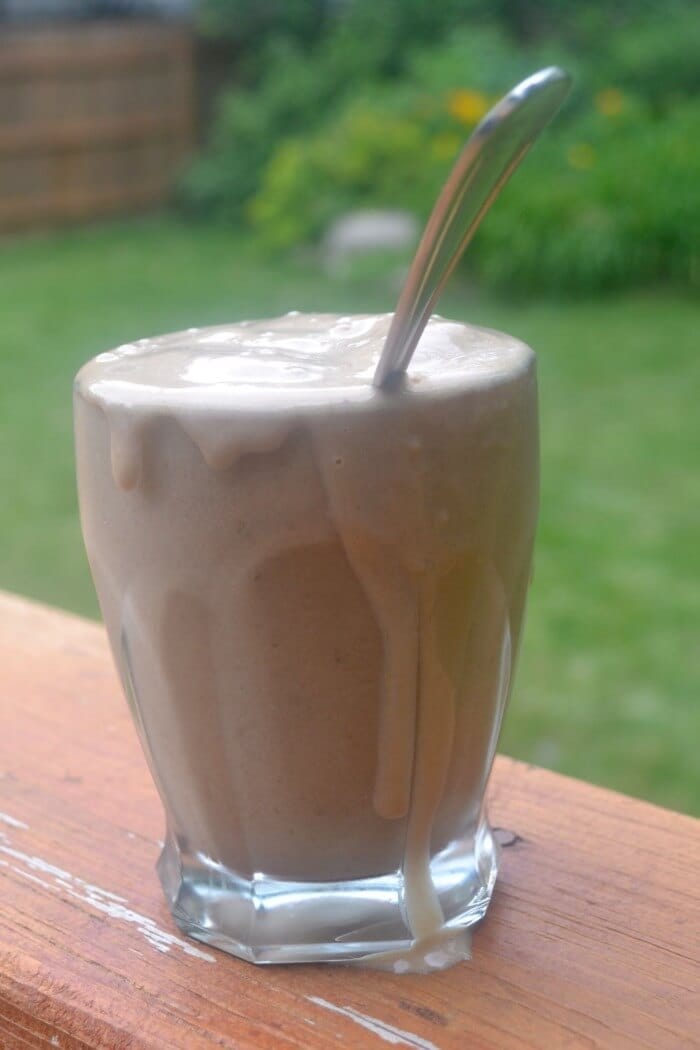 Chocolate Banana Ice Cream
Ingredients: 2 bananas, frozen and chopped (peel and chop bananas before freezing) – 1 T. cocoa powder – 1 T. peanut butter – 1 tsp. pure vanilla
Directions: Just blend and enjoy!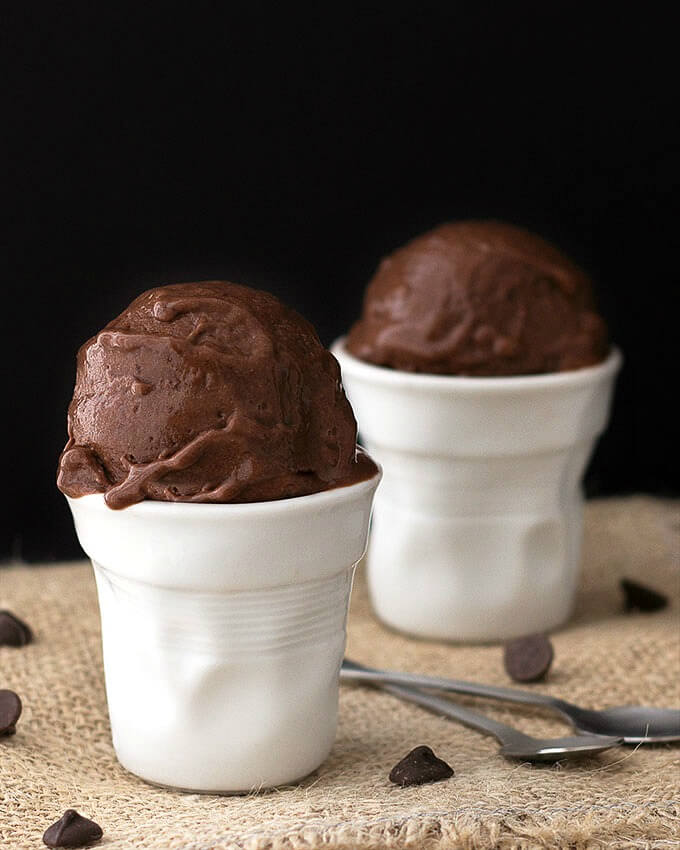 Cinnamon Apples
Ingredients: 1 apple – 1 tsp. cinnamon – dash of nutmeg – ½ T coconut oil or butter
Directions:
Using an apple slicer (or a knife), cut your apple into wedges. You can either peel it before or after (I prefer after). Cut wedges in half, if you prefer, or if this is for little ones.
Put the coconut oil in the small bowl (I use a Pyrex dish for this) and microwave it for about 15-20 seconds until it's melted.
Place apples and all other ingredients into the glass bowl. Mix it around to get the oil and spices on all the apples. Don't stress to much about perfection here.
Place the lid or plastic wrap on the top of the bowl. Leave a small vent open for steam to escape.
Microwave on HIGH for 2:15.
Enjoy!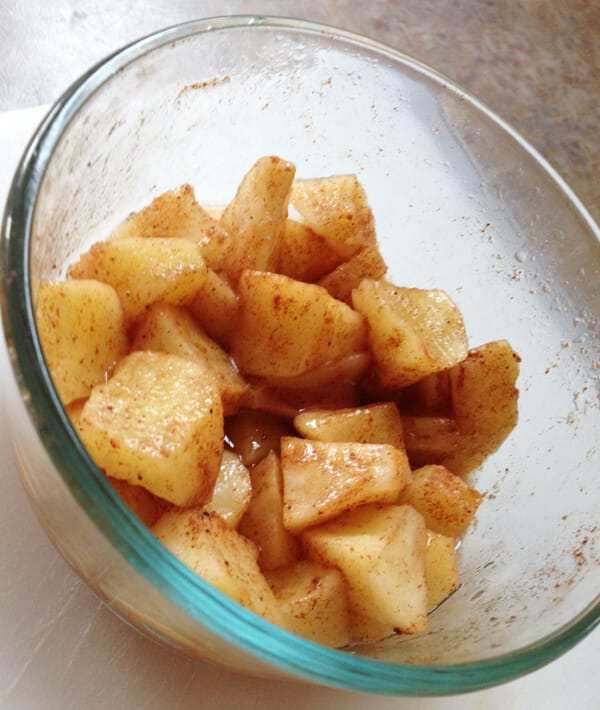 Harvest Breakfast Cookies
Ingredients: 1 c. mashed banana - 1/2 c. pumpkin puree - 1/3 c. coconut flour - 4 soft Medjool dates - 2 tsp cinnamon - 1/4 tsp ginger - 1 tsp baking soda - 2 tsp apple cider vingar - 1/2 c. shredded unsweetened coconut - 1/2 c. raisins
Directions: Preheat your oven to 350F and line a baking sheet with a Silpat or parchment paper. Combine the mashed banana, pumpkin puree and dates in a food processor or blender, and blend until the dates have broken down and mixed well with the purees. Add in the coconut flour, cinnamon, ginger, baking soda and vinegar, and blend again until a thicker batter is formed. Gently fold in the shredded coconut and raisins; then scoop the batter using a heaping tablespoon onto the lined baking sheet. These cookies will not spread on their own, so use your hands to flatten them into the shape you'd like. Bake for 20-25 minutes at 350F, until the edges are golden and centers aren't too soft to the touch.